1.    Conduct securities transfer:
Conduct securities transfer among services accounts of Customers to help Customers be more active in transactions and management of their accounts.
Customers can transfer securities among service accounts (among sub-accounts) to supplement collaterals, raise purchasing power, etc.
Customers enter sub-menu Securities Transfer in the main menu Other Transactions to transfer securities amount accounts.

For accounts without financial service balance, Customers can transfer many codes or transfer all securities in the account concurrently. For accounts with financial serviced balances, Customers can only transfer each ticker in turns.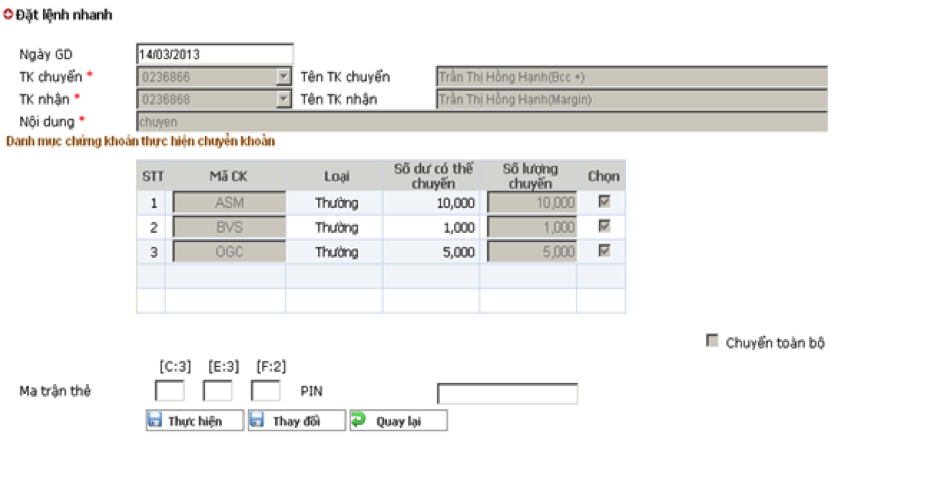 Remarks:
Customers can transfer securities from normal accounts into service accounts and vice versa providing that the service accounts satisfy requirements after transferring securities in accordance with regulations of MB Securities Joint Stock Company (MBS) from time to time.
Securities can only be transferred among accounts of the same owner and cannot be transferred among authorized accounts or other accounts.
2.    Securities transfer history:
Customers enter the sub-menu Securities Transfer History in the main menu Other Transaction to check securities transfer transactions.